Why VODs are the Key to Building Up Your Live Stream Audience
Live Stream is important to grow live stream audiences.
About the Author
Growth @ Slip.stream. Covers topics of creator economy, and music rights.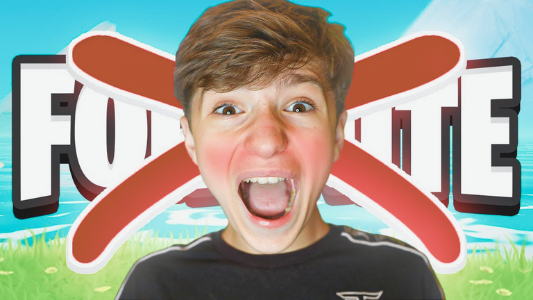 Do you feel like no matter how many live streams you host, your audience just isn't growing? Well, you're not alone; most content creators reach a point in their careers where they need to adapt their style to reach new viewers.

Since we work in an era of constant video content, it's important to acknowledge that everyone consumes videos differently. Some prefer having live streams in the background, while others watch short-form videos throughout the day. With the rise of TikTok, Reels, and Youtube Shorts editors are encouraged to produce a variety of VOD formats (long and short) to help them maximize their reach. Diversity of content goes a long way in reaching diverse viewers.

Diversity of content goes a long way in reaching diverse viewers. Now is the time to cover all your bases too. Let's break down three reasons why VODs will help you grow your following and viewership.

VODs Bring Traffic from Search Results

Unlike live streams, VODs have a longtail effect to pick up on traffic from search results. The term "longtail effect" is a fancy way of pointing to the fact that UGC platforms (i.e "user-generated content" apps like Youtube, Instagram, or Twitch) depend on the collective success of niche markets rather than the fewer, viral ones. As a result, they rely on a comprehensive sorting system for these smaller, less popular scenes — like keyword search rankings, hashtags, and descriptions. Tapping into this traffic with VODs and identifying your niche will help attract the right viewers to your channel.

There are things you can do to rank higher in terms of discoverability like SEO optimizing your title, adding a cover to your videos, adding royalty-free music, and researching the most popular tags in your scenes. Explore the stream packs by FaZe Blaze or Birdo for free music to level up your content!

Here's a guide to understanding search rankings on Youtube, Instagram, and Twitch.

VODs Launch a Positive Domino Effect

A single VOD can bring traffic to other related videos. Similarly to the point above, it's important to play on the algorithm. The better the algorithm comprehends your content, the more likely it is to suggest a viewer watches another video from your channel. Having a strong description, including tags, and pinning comments, can help the algorithm to sort your content.

VODs Help you Cater to Diverse Audiences

From an audience perspective, the ideal scenario is to be able to engage with your content and brand in whichever video format best suits them. VODs are a great way to complement your long-form video; prioritize recycling some of the footage in your stream into highlights repurposed for Youtube, Instagram, or Tiktok. VODs can be little teasers that will help engage new viewers to join your streams.

Finally,

Now that you've secured more traffic to your channel, you need to keep your viewers interested and engaged. While there are several factors that can affect your audience's interest the main one is consistency.

Nothing leaves a stronger impression on an audience than regularly being reminded of your brand, no matter the format. ​​Your goal is to become a reliable and invaluable part of their online routine — make them miss you!