Royalty-Free Music for Beauty Content: Using Music to Boost Reach
Discover exceptional music to use without copyright concerns across all platforms and see how big brands and creators utilize royalty-free music to enrich the viewer experience and broaden the reach of beauty content.
About the Author
Growth @ Slip.stream. Covers topics of creator economy, and music rights.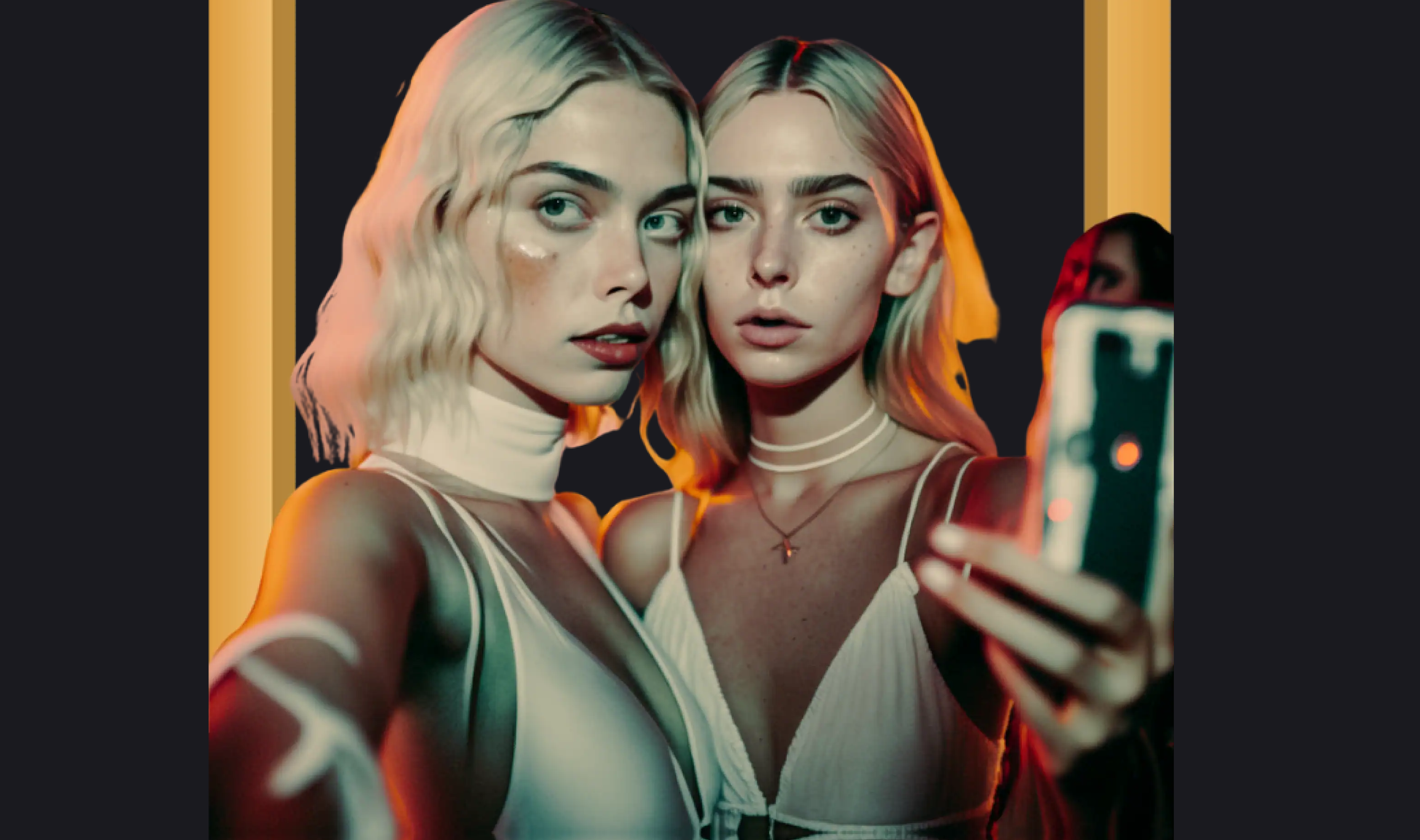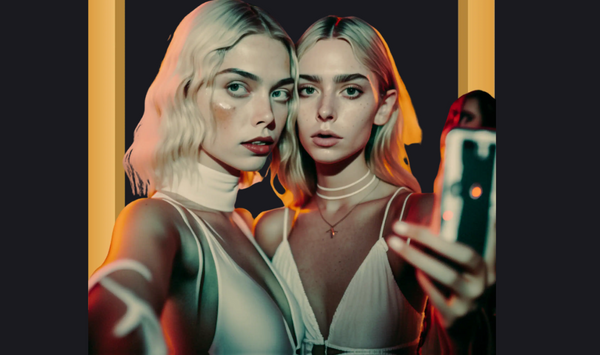 If you're a beauty content creator, you know how important it is to find ways to make your content stand out and grow your audience. Music has the power to amplify the emotional connection that viewers have with your content, making it more engaging and memorable.
So, it's definitely worth using music as a tool to take your content to the next level. But what kind of impact can the right audio make?
How Important Is Music for Beauty Content?
Nine out of ten users consider sound to make or break the Tik Tok experience. According to Tik Tok's research, using distinctive brand sounds in ads can increase brand linkage and recall by over 8x compared to slogans and logos.
As a creator, you can also leverage the power of music to make your brand memorable for viewers. By choosing specific sounds for your videos, you can create a stronger association between your brand and your content and deepen your relationships with your audience.
Choose the Right Music for Your Videos
As a beauty content creator, you likely post videos in a variety of formats and styles, ranging from trends and try-on hauls to skincare routines and Get Ready With Me (GRWM) vlogs (check out the playlists of music to use for GRWM!).
Each of these video types have unique musical requirements. For instance, vlog content that lacks a voiceover often requires fast-paced, popular music with lyrics to keep viewers engaged, as demonstrated in this GRWM vlog by @MarlaCatherine.

On the flip side, in an educational video about skincare routines by @ArpitaGoshal a mellow instrumental track plays quietly in the background, allowing her voiceover to take center stage.
Only you can know which song compliments your video, but here are some tips on finding the right music for beauty tutorials, hauls, and more.
Match the pace and vibe:
If your video is fast-paced, choose a high-energy track that matches the tempo of your video. If your video is more relaxed, choose a slow, calming track. For example this video from @meredithduxbury (by the way, she is really good at doing fast paced lip syncs over makeup videos):
This video offers a brisk, comprehensive overview of makeup application, and the lyrics of the accompanying song, "I can make a grown man blush," fittingly underscore its focus on blush products, proven by 164 and counting beauty Tik Tokers: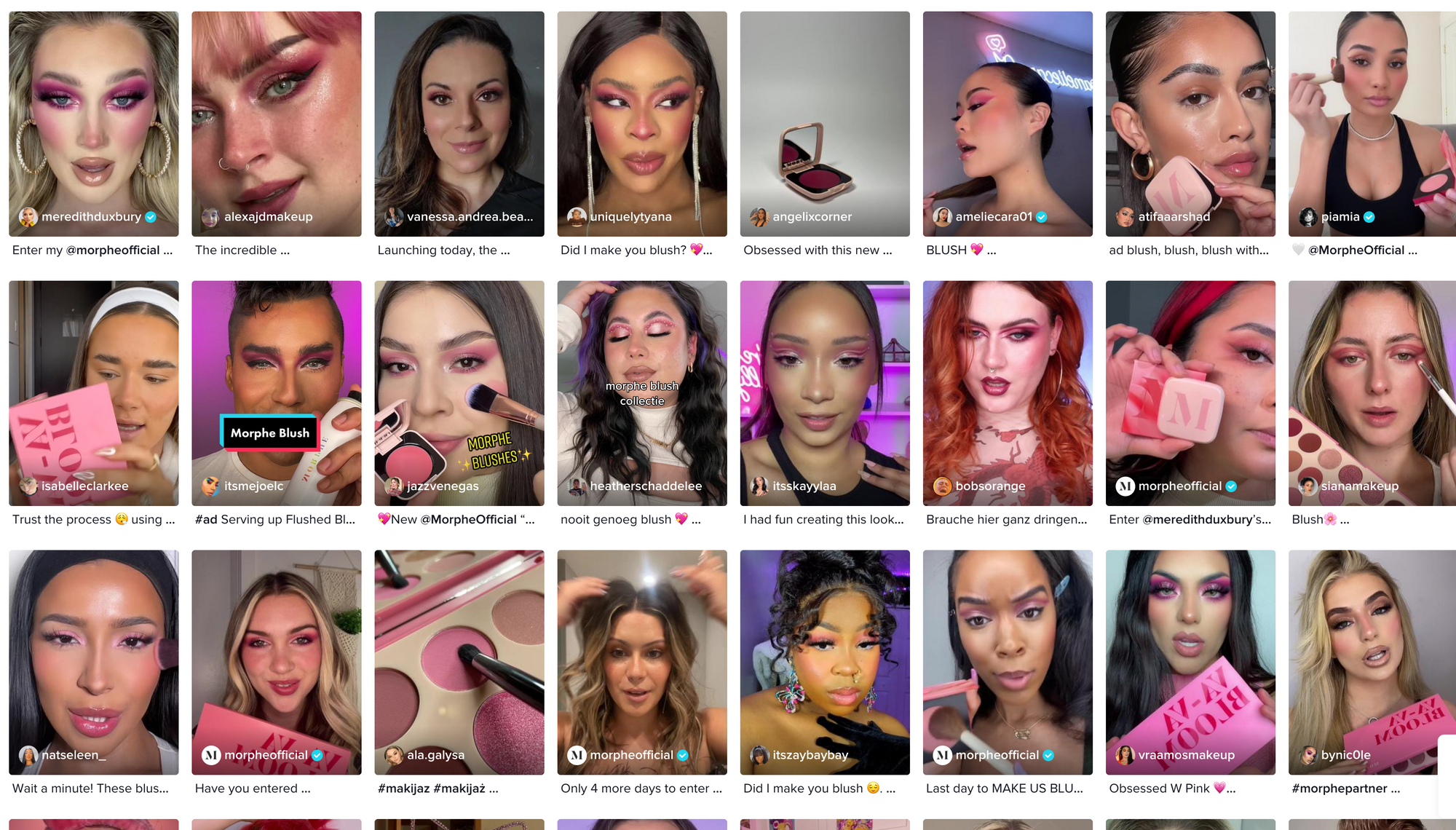 Blush is a custom-made track by Slip.stream. If you are interested in custom music curation, let us know.
Stay consistent
Your viewers want to get to know you; music is an excellent branding opportunity. Try to stay consistent in your music choices, just like color, logos, and font. Audios are associated with your brand and increase how often your viewers remember you and come back.
Aim to invoke emotion:
Music and emotions are intrinsically attached. Think about how you want your viewer to feel when they watch the video. A high-tempo, catchy song might make your audience happy, joyful, and upbeat while a slow one puts them at ease. Check out the Tik Tok From MAC:
Contrary to the previous example provided by @meredithduxbury, this particular beauty video encourages viewers to fully immerse themselves, paying close attention to the intricate details presented. The selected soundtrack undoubtedly enhances the overall aesthetic, adding an additional layer of depth to the video's ambiance.
Dixie D'Amelio has chosen the exact same song from the royalty-free library Slip.stream as a background track in this ad for her brand Social Tourist.
The track "Cloudy" by Ponder, an emerging artist from Slip.stream, has quickly become a favorite amongst a myriad of beauty content creators. Notably, even global celebrities like Ariana Grande and various prominent brands, in addition to those previously mentioned, have shown their appreciation for this piece.
Royalty-Free Music for Beauty Content
As beauty content creators gain traction and attract sponsorships from brands, it becomes increasingly important to be mindful of copyright laws.
Brands and companies will commission influencers to create paid content, often requiring music tracks for the back or foreground audio.
One of the challenges that come along with sponsored posts is that you can't use copyrighted audio libraries for this content. If you do, it could get you banned, striked, or even sued for copyright infringement.
By choosing Slip.stream, you can enhance your beauty content while avoiding potential legal issues related to copyrighted music like other major influencers and using fresh music that hasn't been heard before.
Many established beauty content creators and brands are currently using music to grow their channels. Dixie D'Amelio, Cassidy Condiee, Ariana Grande, Olaplex, and Refinery29 have used music from Slip.stream that fits in with their branding and vibe.
Slip.stream has a lot more to offer. Check out the royalty-free music library of 65,000 tracks with weekly new drops, 100% free for personal use now to level up your beauty content. Besides, in-house curation experts have thoughtfully assembled beauty-themed playlists to aid in finding the perfect track for your specific needs, whether it's a makeup rundown, a lip-sync video, a beauty tutorial, and more. Sign up today for free.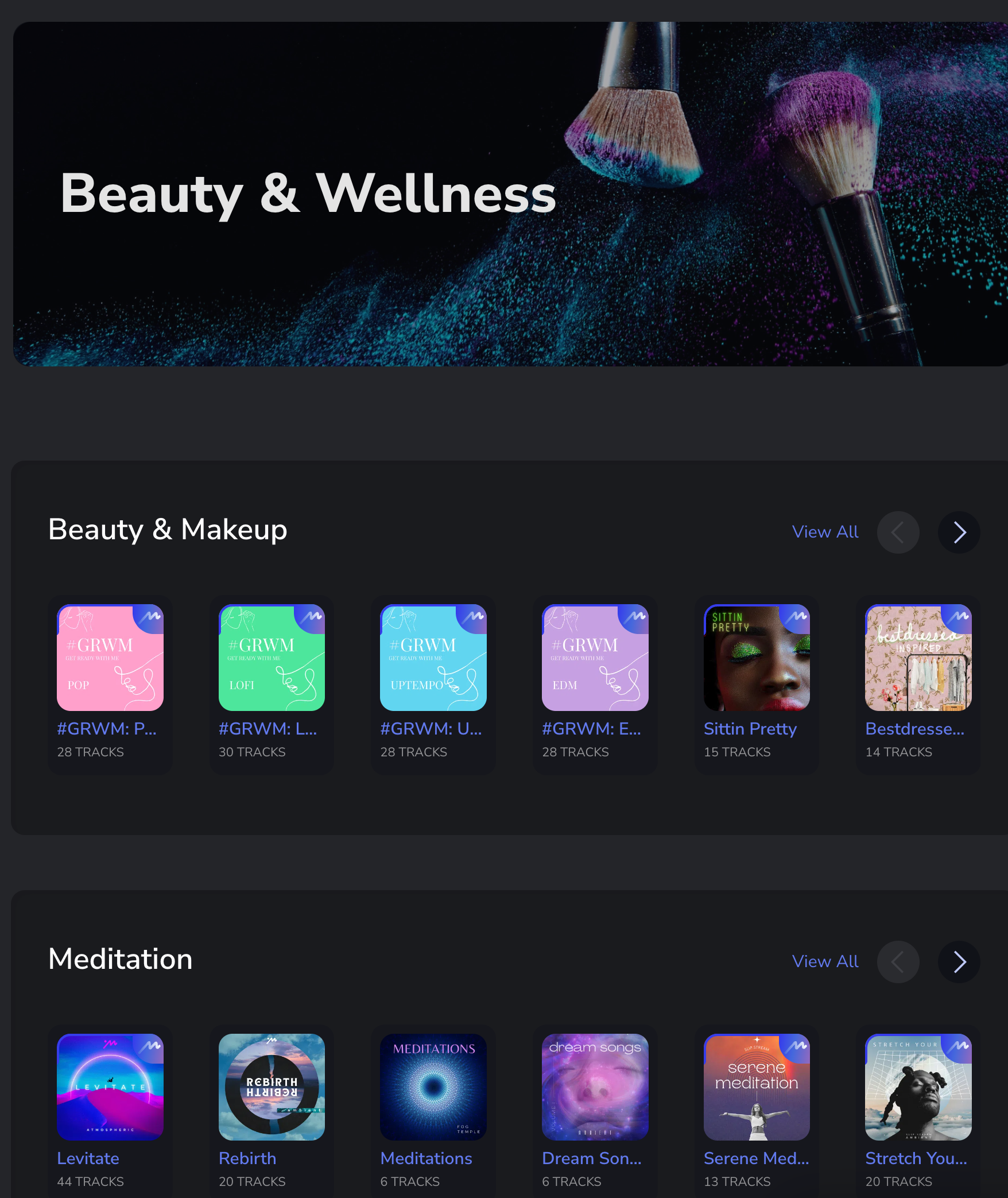 Read more