Start a TikTok and Supercharge Your Twitch Viewership
TikTok is a game changer for Twitch streamers.
About the Author
Growth @ Slip.stream. Covers topics of creator economy, and music rights.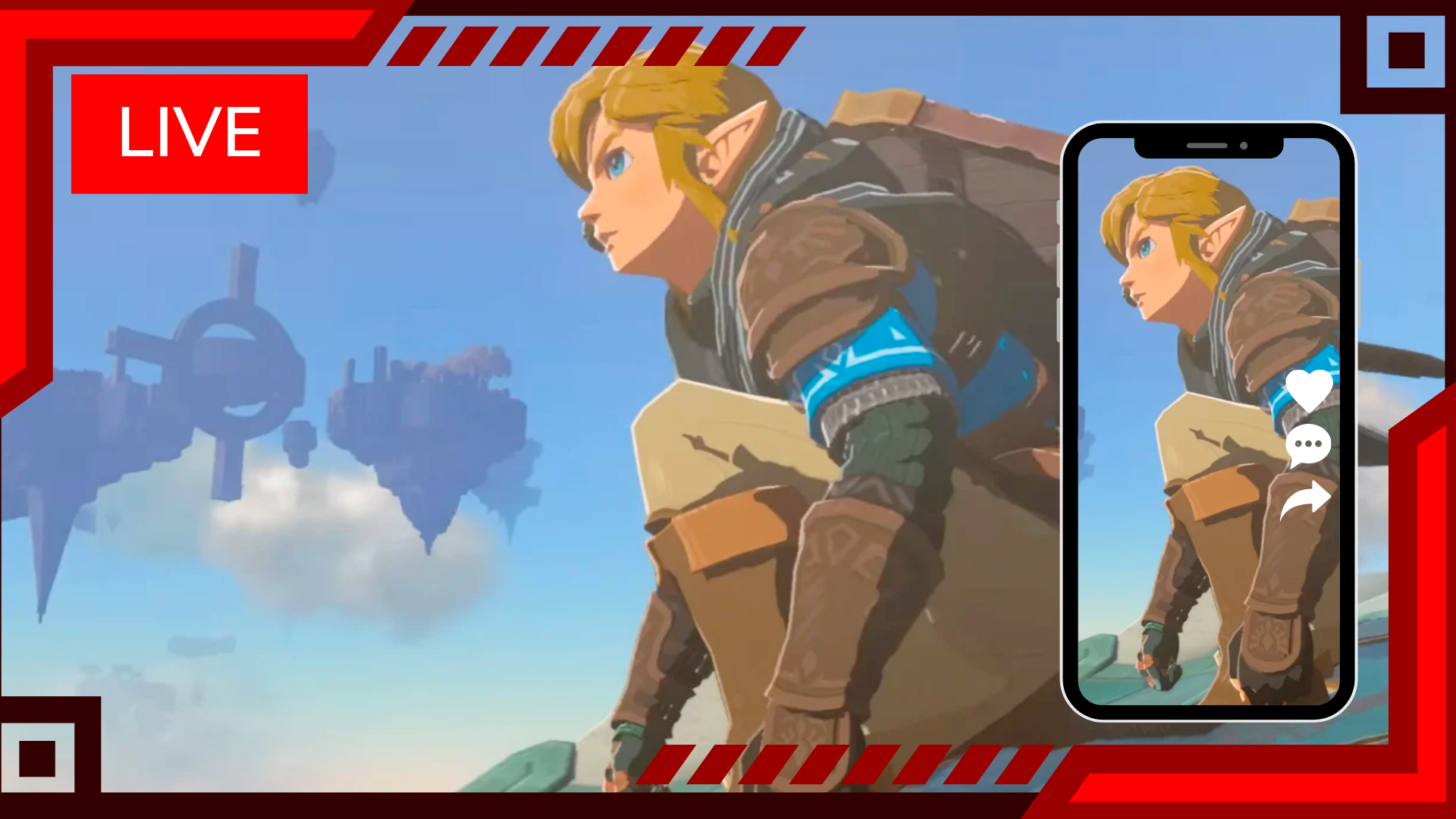 If you're a gaming streamer who is serious about upping your viewership on Twitch, you'll find that the platform can be limited. The struggle to stand out amongst all the similar gaming and entertainment content, the competition for views, and Twitch's selective in-platform recommendation algorithm can all make it harder to attract new viewers to your channel.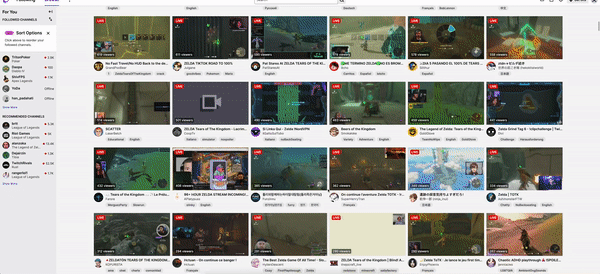 A multitude of streamers are streaming Zelda - Tears of the Kingdom, a mere five days following its official release.
If you have a TikTok account, however, all that can change. Read on to learn how a Twitch TikTok can be a literal game changer.
How Twitch TikTok Can Revolutionize Your Streaming Success
TikTok features a smart algorithm that can significantly boost a streamer's ability to reach a target audience. Along with its massive user base and ability to generate viral content, TikTok and its algorithm present a unique opportunity for streamers to build a dedicated community of gaming enthusiasts and grow their Twitch viewership.
With a Twitch TikTok, you can accomplish the following.
Cross Promote With Short-Form Content

TikTok's format revolves around short, snappy videos that quickly capture viewers' attention. As a gaming streamer, you can leverage this format to create bite-sized, engaging content that showcases your unique personality and gaming skills.
For example, you can create content on TikTok that highlights your most exciting or funny moments from recent Twitch streams. By providing a glimpse into your streaming sessions, you can pique viewers' interest and then invite them to subscribe to your Twitch channel for the full experience.
Jeremy Wang, a prominent Twitch streamer with the username Disguised Toast, is a great example of someone who has successfully utilized TikTok's short content to expand his Twitch viewership. He shares short clips on TikTok that showcase his gaming expertise and entertaining moments during his streams.

By capitalizing on TikTok's potential to reach a broader audience, Disguised Toast has gained thousands of followers on the platform, many of whom have become loyal Twitch viewers.
Utilize Trending Challenges and Memes
TikTok is renowned for its viral challenges and memes that spread like wildfire across the platform. If you're a savvy streamer, you can tap into these trends by putting a unique spin on them, thereby making your content more discoverable and shareable.
Félix Lengyel, known online as xQc, is a prime example of a streamer who effectively uses TikTok. He embraces TikTok's viral challenges and trends to create engaging content related to gaming, reactions, and comedy. By tapping into TikTok and directing viewers to his Twitch channel, xQc has witnessed significant growth in his Twitch viewership and community.
By participating in popular challenges or creating gaming-related memes, you too can ride the wave of TikTok trends and attract new viewers who may not have discovered your Twitch channel otherwise.
Build a Personal Brand
Successful streamers understand the importance of building a strong personal brand. TikTok offers a platform to showcase your personality, humor, and gaming expertise in creative and visually appealing ways.
Pokimane, real name Imane Anys, is one of the most popular streamers on Twitch. Her success is partially due to how well she has used TikTok to build her personal brand and engage with a broader audience.
She shares a variety of content on TikTok, including funny moments from her streams, gaming tips, and behind-the-scenes glimpses into her life as a streamer. By showcasing her charismatic personality and gaming expertise on TikTok, Pokimane has attracted a significant following on the platform, which has attracted more viewers to her Twitch channel.
By consistently sharing content that aligns with your brand and resonates with your target audience, you can also establish a strong presence on TikTok and increase your viewership on Twitch.
If you are interested in starting up your own Twitch TikTok, you'll need to start by creating compelling content. See how Slip.stream can help you add a soundtrack that will make your finest gaming moments stand out. 100% free for personal use with 65K tracks. Read more: Royalty-free Music For Game Highlights, Montages, Livestreams, and more!

Read more